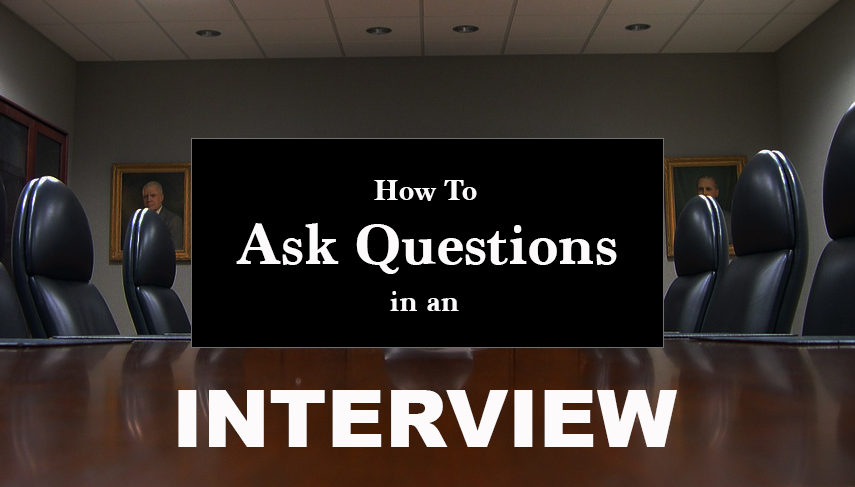 Imagine you've just applied for a new job. You've sent in your resume and gotten the call about going in for an interview. After preparing for all the questions they could ask you, picking out a professional outfit to wow them and doing your research on the company, you feel ready. But one thing you may have forgotten to consider is thinking of some good questions YOU should ask your interviewer.
Typically, a good interviewer will ask you at the end of the interview if you have any questions about the job. This can be a key part of the interviewing process that is often overlooked. To stand out from other candidates, it is important to have a few thoughtful questions ready. This shows that you really care about the job and have thought critically about the position prior to the interview.
Don't ask yes or no questions.
You want to create dialogue with the interviewer and establish a conversation. The more thought-provoking your questions are, the better the answers you will receive and the more intriguing you will look to the interviewer. Don't ask questions just to ask something. If you get to the end of the interview and genuinely can't think of anything worthy to ask, don't blunder around with pointless questions. If you get tripped up and ask a silly question by mistake, take a second to recover and then continue with your prepared questions.
Force your interviewer to think.
If you planned a question to ask but it was already answered for you, skip it unless you need more clarification. Specify this by saying "I know you already talked about this, but could you explain a little more about ______?" That way your interviewer knows you were paying attention. You should have already done some research about the job, so if you ask a question you would have known the answer to by looking at the website, you will seem like you didn't care about the position. A better idea is to ask the interviewer questions such as what they think are some of the keys to being successful in the position, or where they see the company going in the future.
Use this time to your advantage!
Not only will asking questions help you stand out to potential employers, it is a genuine way to get to know the job better and figure out if it is a good fit for you. You're interviewing them too, and it is important to clear up any questions you may have about the work you will be doing. Sometimes you will learn that a job you wanted isn't actually be a good fit for you, and it's better to come to this conclusion sooner rather than later.
Remember, the hard part is over. You've already answered all their questions; this is your chance to put your interviewer in the hot seat and get some answers you need. Interviewing is a two-way street, and you want to do your part to make the process as successful as possible.
---
Preparing for an interview? Make sure to check out our post "How To: Dress for Interview Success" to look your best!
Click here to visit our IT and business job board.
Here at Resolution Technologies, we understand that serving our clients and consultants is what matters most and promise to never lose sight of that! We take the time to understand your individual needs through face-to-face interaction and strive to always make sure your objectives are met. Resolution Technologies is a full-service Information Technology Staffing firm offering flexible solutions for our clients ranging from contract, contract-to-perm, and direct perm placements. Whatever your needs are, we promise to provide unrivaled quality and service.
https://resolution-tech.com/wp-content/uploads/2015/06/CAREER-1.png
800
800
Resolution Technologies
https://resolution-tech.com/wp-content/uploads/2014/04/logo.png
Resolution Technologies
2016-06-08 15:56:09
2016-06-08 15:57:41
How To Ask Questions in an Interview