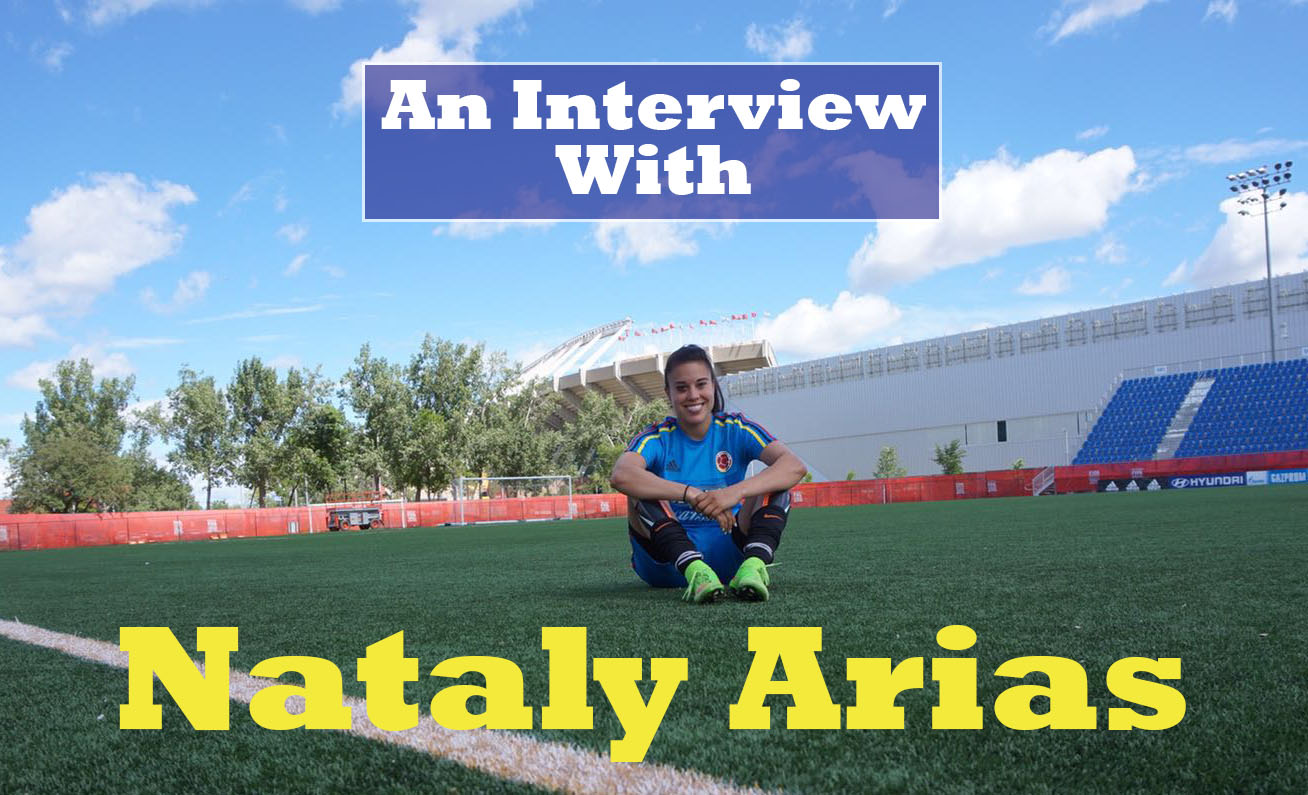 Our Human Resources Manager and Colombia women's soccer player, Nataly Arias, is competing in the Olympics this year in Rio de Janeiro! Heather, our marketing intern, got to sit down with Nataly and talk to her about her experience with the Olympics, and how it compares to the World Cup.
H: Will this be your first Olympics?
NA: No it won't, I competed in the London Olympics in 2012.
H: How was it?
NA: It was…. I hate to sound cliché, because we end up saying kind of the same thing most of the time, but it was an incredible experience. It was what I had always dreamt of as a kid; getting to meet so many people from other parts of the world and different walks of life, other disciples, other sports and seeing how they train. It's just a very humbling experience and it fills you with a lot of gratitude and appreciation for what you've accomplished. It's also kind of like the most exclusive club in the world, because not many people reach that pinnacle of their discipline or of their sport.
H: How many World Cups have you competed in?
NA: Two. The World Cup in 2011 in Germany, and then the last one in 2015 in Canada.
H: You competed in the World Cup last year. How does the World Cup compare to the Olympics?
 NA: I grew up, in the purest sense, just a diehard football fan. I loved South American and European soccer. Obviously, when I was a kid the MLS (Major League Soccer) launched, but I was about eight or nine, so those early, early years were about watching abroad. The World Cup was always the pinnacle for me, and as a girl I always thought "I'm gonna do that." Even though there wasn't a platform– well there was, but it was much smaller at the time– I was convinced. I thought, "well then, I'll make a boys' team." I wanted to figure out a way to play in a World Cup because to me, the World Cup was the pinnacle.
The World Cup is a little bit higher for me just because for our sport, it's the top. But the Olympics is the Olympics. I mean, for other sports it is the only thing that these people train for– years and years of their lives for 10 seconds. I grew up a fan of other sports; I loved watching the Olympics, especially the track and field events and the gymnastics– things that I didn't play. The 1996 Olympics was a huge moment for me, which is really cool that it was in Atlanta. I didn't get to attend, but I just remember it being really engrained in my head– particularly the opening ceremonies and Muhammad Ali. That was the first time women's soccer was in an Olympics, and that team's poster­–for the U.S. women– was in my room for many years. I thought, "One day I'm going to compete in the Olympic games." It was something else introduced into the women's football platform: first the World Cup, then you could also compete in an Olympics, then you could compete in Pan American games and now you can do all these Olympic-style events and get a medal. Growing up, I didn't think that was an option. It wasn't at the time. But when it became one it was like, "Everyone works their entire lives to get a medal; I want one, too."
We'll be checking in with Nataly periodically to see what she's looking forward to most about going to Rio, what her training schedule will be like, and which teams she's most excited to compete against. Make sure to follow us on social media to keep up with her story! And check out our interview with her last year, before the World Cup, here.
---
Here at Resolution Technologies, we understand that serving our clients and consultants is what matters most and promise to never lose sight of that! We take the time to understand your individual needs through face-to-face interaction and strive to always make sure your objectives are met. Resolution Technologies is a full-service Information Technology Staffing firm offering flexible solutions for our clients ranging from contract, contract-to-perm, and direct perm placements. Whatever your needs are, we promise to provide unrivaled quality and service.