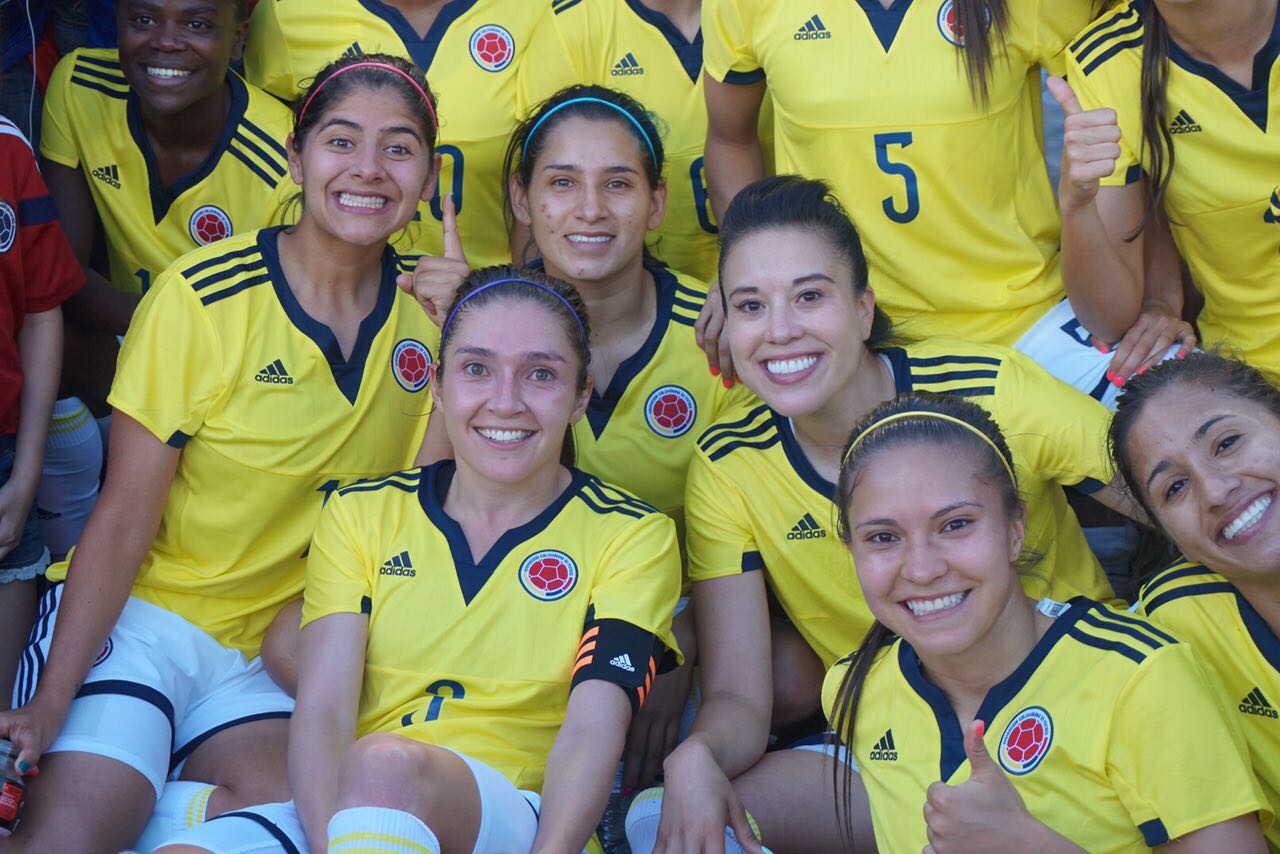 How does an Olympic soccer player feel about competing in Rio de Janeiro this year? Our marketing intern, Heather, got to pick Nataly's brain again to find out. This time, she asked Nataly's opinion about Rio, how she gets along with her teammates and if she's the only dual citizen on the Colombia team.
HW: Have you ever been to Rio de Janeiro before?
 NA: Nope, it will be my first time, which I'm super excited about. It was always on my bucket list to go. It's just stunning landscape, and culturally very significant. I value the Brazilian culture, especially because Brazil is considered one of the birthplaces of our sport, so it's always kind of a reference point for a lot of players– the style they play, the freedom with which they play and the technique– so it will be cool just to play on their soil.
HW: What are you most looking forward to about the Olympics in Rio?
NA: Just another opportunity to compete at the highest level. I think that's the driving force for me a lot of the time. It's just another opportunity to do something that I've always wanted to do and I've loved to do since I was four years old. There's a different sensation when I compete or when I'm on the field, and it's just a different drive, a different type of personality, almost. So it's about being able to unleash in a way that I'm not able to on a day-to-day basis, and just kind of push myself to that competitive limit. It's just more of the competition, and it's also another opportunity to represent my country, which is the highest honor any athlete has. And to get a chance just to play with my team that's like my family.
HW: So you're close to your teammates?
NA: Yeah. I mean, I'm one of the older players, not just in my age but I'm also a veteran of the team. So a lot of them are coming up and getting experience under their belt and need a little bit of a guiding force. I feel like that's my responsibility a little bit. So yeah, they're just kind of like my little sisters. Not all of them, some of them are around my age group and we feel like we're in the same life phases. But as a team we are in some different phases of life so that's always kind of fun to experience, and also a little challenging.
HW: How often do you see your teammates?
NA: Only for camp and when we're competing.
HW: Are you the only one on your team who doesn't live in Colombia?
NA: No, I am one of three, I think. The other two live in Florida, one in West Palm Beach and one in Boca. So they live pretty close to each other and they train together. One of them is a goalkeeper and the other is a defender. For these two tournaments, the World Cup and the Olympics, there are three of us. For the last cycle– the last World Cup and Olympics– I was the only one, the only American and Colombian dual citizen.
---
Here at Resolution Technologies, we understand that serving our clients and consultants is what matters most and promise to never lose sight of that! We take the time to understand your individual needs through face-to-face interaction and strive to always make sure your objectives are met. Resolution Technologies is a full-service Information Technology Staffing firm offering flexible solutions for our clients ranging from contract, contract-to-perm, and direct perm placements. Whatever your needs are, we promise to provide unrivaled quality and service.