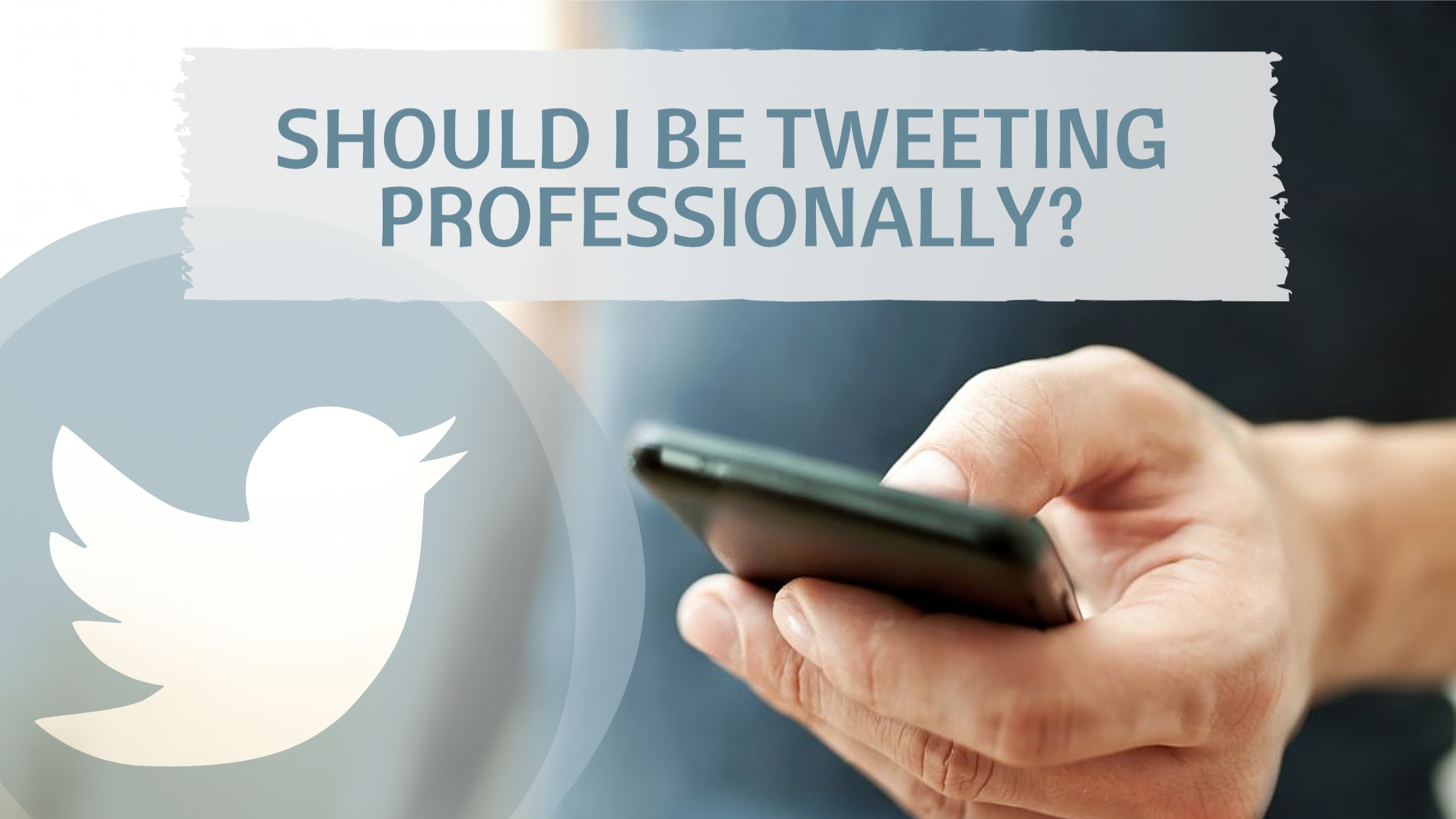 If you're looking to gain a competitive edge in your job search and want to stay up-to-date with industry trends, the answer is yes. With 302 million monthly active users and 500 million tweets sent daily, Twitter is one of the strongest and well-known social media platforms out there.
You've probably noticed your favorite celebrities and brands are on Twitter posting engaging and entertaining content, because it's a place to showcase things you're passionate about. It's also a great way to showcase knowledge. By creating a professional Twitter account, you can read and post about industry news, trends, and developments.
Interested in learning how to grow your professional network with Twitter? Read more below.
It's important to identify yourself appropriately.
When choosing what you want your profile to look like, think of it as a resume. What do you want people to know right off the bat? Choose a Twitter handle that will make it easy to search and recognize who you are. That can be your name or the title of your blog if you have one. Include a professional photo, a link to your website, and a short description of who you are and your experience/interests.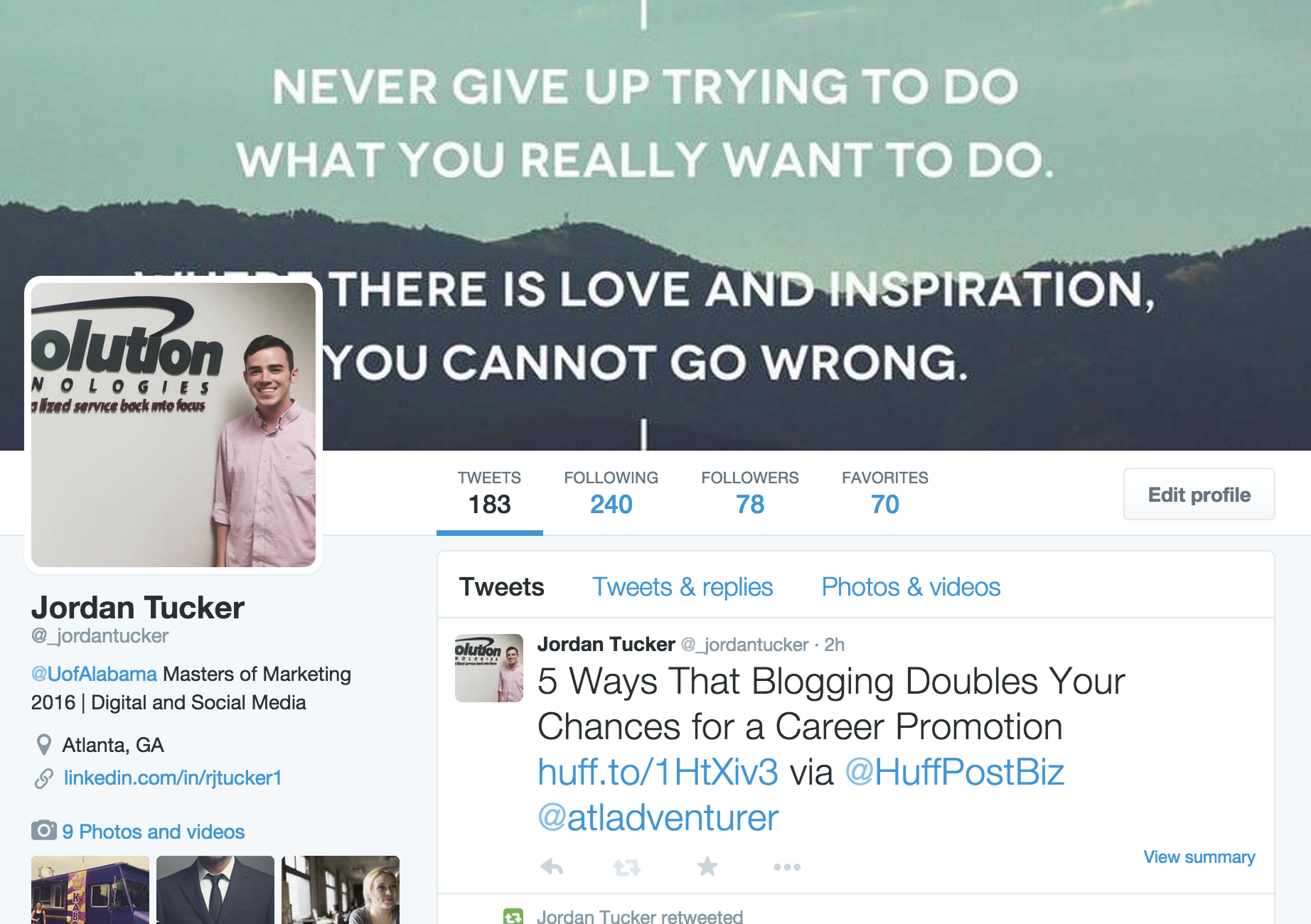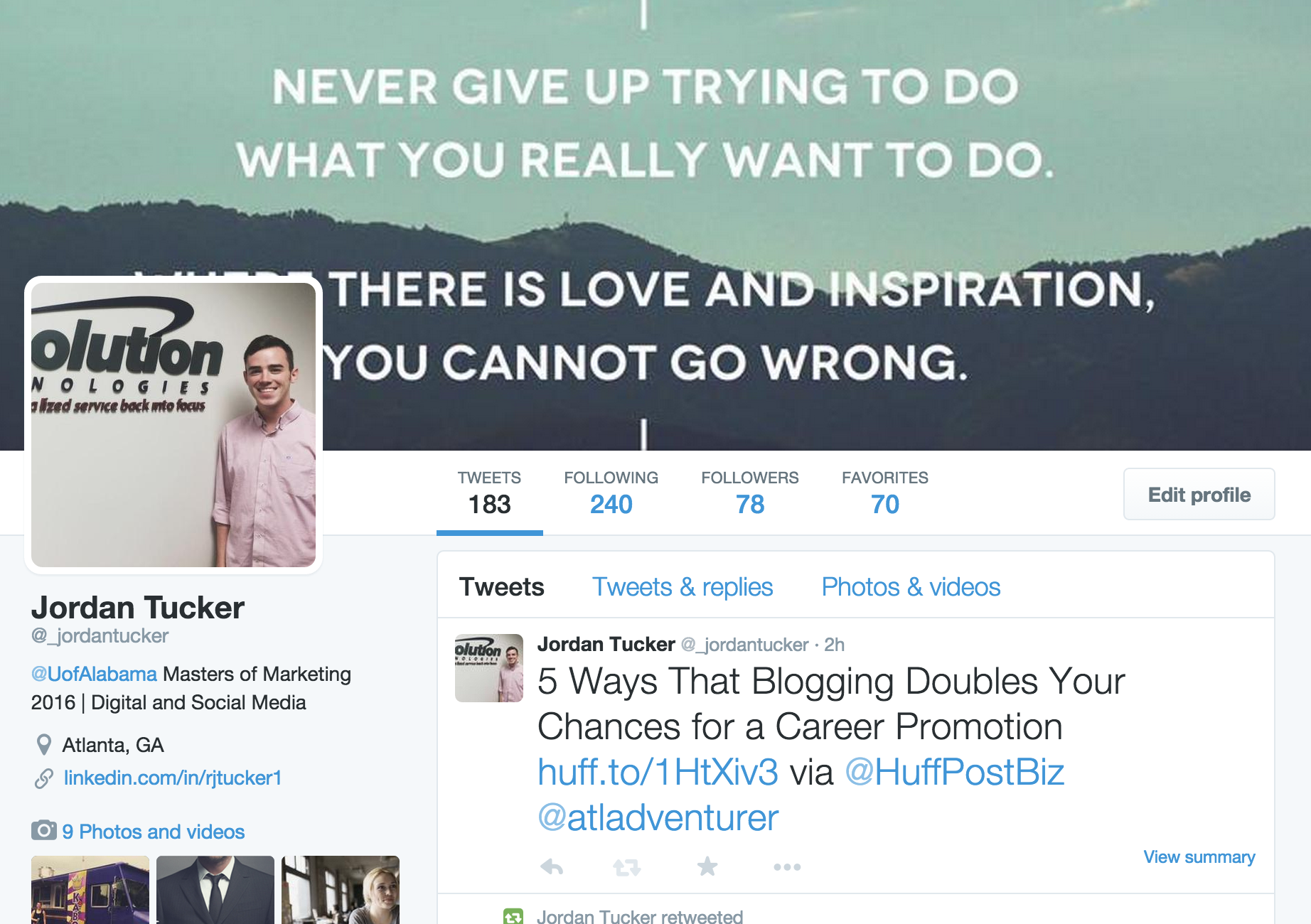 Here's a great example of what your Twitter profile should look like.
Tweet about professional topics and interests.
Now that you've created your Twitter profile, you can start posting updates. You can create original content or share/retweet from other sources, but make sure to keep it professional, engaging, and entertaining. It's ok to have a personal twist — it shows that there's an actual person behind your tweets. Just make sure you only post professional content.
Follow relevant users.
You've created a Twitter and posted content, but now it's time to build your network and find accounts that interest you. Depending on your goal, that can be colleagues, industry leaders, your favorite brands, or companies you would be interested in working for. Using the search feature at the top of the page, it's easy to find an account you love. If the person or brand you follow likes your content, they might even follow you back.


You can also tweet at the account with a simple greeting to introduce yourself.
Keep up with trending topics and #hashtags.
A hashtag is the # symbol followed by a word or two that relate to a topic or event. Formerly known as the pound sign, hashtags allow Twitter users to search for specific content. You can search #socialmedia, #Twitter and #jobs, and you can find tweets that relate to these topics. If you're at a networking or professional event, they'll often have hashtags relating to the event. You can live-tweet the event using the hashtag; you may get retweeted by the organizer of the event, leading to more retweets and new followers.
Stay organized.
It's important to tweet consistently, but not constantly. You don't want to tweet 25 times a day, but enough to show that you are staying up-to-date and generating thoughtful content. Applications like TweetDeck and Hootsuite help you schedule content in advance and create feeds that allow you to see and respond to tweets in a user-friendly way. Because 80% of Twitter users are active on mobile devices, it's easy to keep track of all your information on-the-go.
You're ready to tweet.
This will give you some guidance to get started, but don't forget a few simple rules. Give your content some personality. Post things that are interesting, but don't be afraid to add a personal spin. Also, make sure to NEVER post anything you wouldn't want your managers or coworkers to see. You may think you can delete something once you've posted it, but it's actually out there forever. Now, get ready. Get set. Tweet.

---
Want to learn more about using social media professionally? View our blog post, How To: Use Social Media In Your Job Search to understand how you can use other social media platforms to get a step ahead.
Here at Resolution Technologies, we understand that serving our clients and consultants is what matters most and promise to never lose sight of that! We take the time to understand your individual needs through face-to-face interaction and strive to always make sure your objectives are met. Resolution Technologies is a full-service Information Technology Staffing firm offering flexible solutions for our clients ranging from contract, contract-to-perm, and direct perm placements. Whatever your needs are, we promise to provide unrivaled quality and service.