5 Tips for Beginning Your Job Search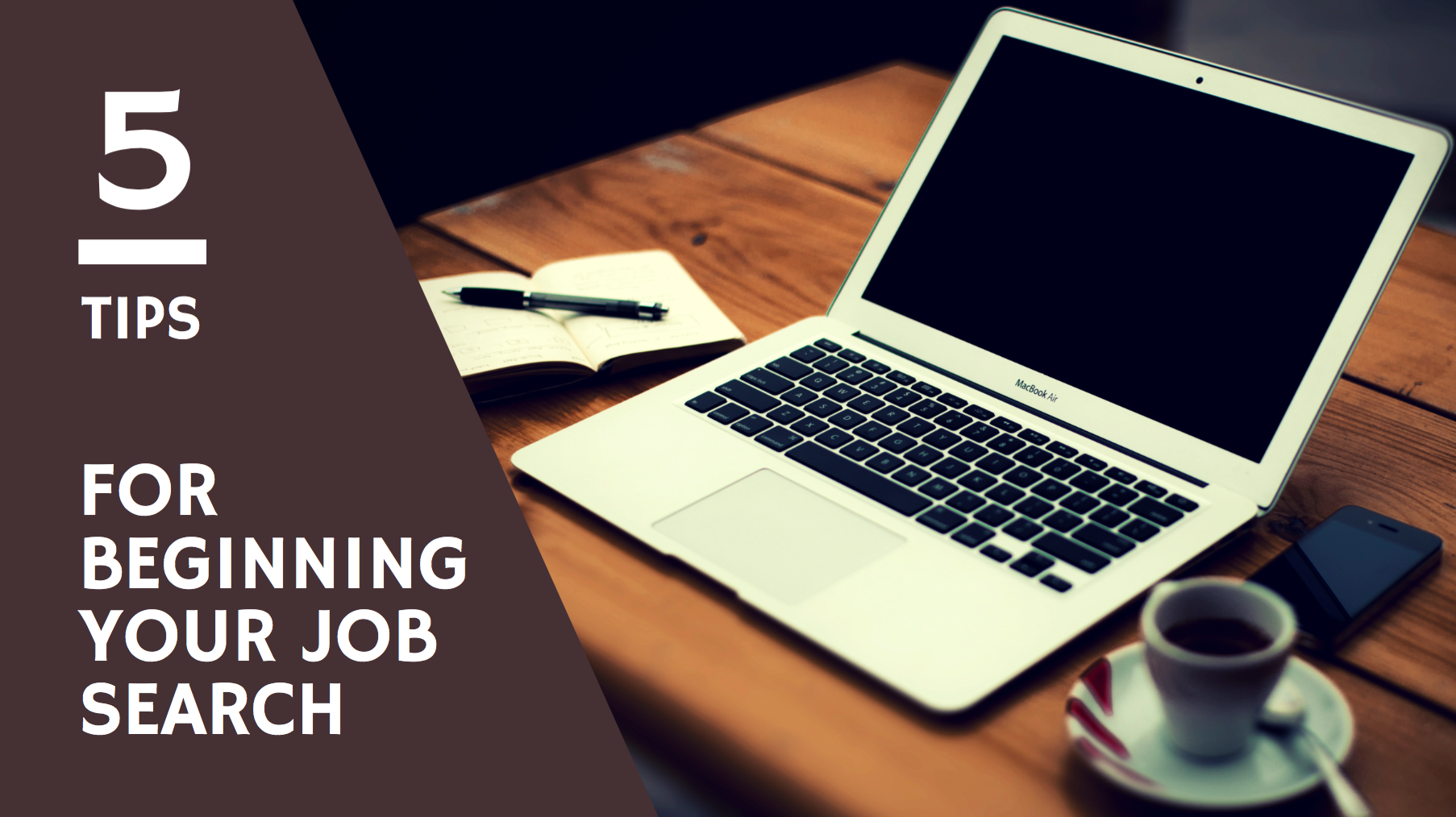 Looking to make a career move? Maybe it's been a while since you last searched for a job, or you're looking for a new way to tackle the search for your next opportunity. We believe in equipping you with the best tools to make you successful. In this post, we'll outline our suggestions and tips for your job search. It's important to equip yourself with the best knowledge in order to ensure a successful search.
Set goals.
Rather than jumping in and looking for any and every position available in your desired field, you should set specific goals for what jobs you're looking for. Do you want to take a step up from your current position or look for the same position at a different company? Is there a certain geographic location you're looking in? By narrowing your search with important details, you'll make it easier to find a position that's a perfect fit for you. Setting goals will slim down your search and make good use of your time.
Update your resume.
Before submitting your resume to a potential employer, make sure your resume is up-to-date with your most recent and relevant skills and experience. Upload your most current resume to career sites like Monster, CareerBuilder and Dice so recruiters and companies can find you based on the most accurate information. For more information about perfecting your resume, view our blog post "6 Things You Shouldn't Put on Your Resume."
Tune up your LinkedIn.
At the same time you update your resume, you should also check your LinkedIn to make sure you have all of your skills and jobs listed. Much of the job search has gone social, so recruiters and hiring managers are also looking for top talent on LinkedIn. Much like search engine optimization (SEO) for websites, having the right keywords on your profile will ensure that your profile comes up when decision-makers are searching on LinkedIn. We've got more tips for your LinkedIn profile here.
Conduct a self-assessment.
Required skills for a job may have changed since you last applied. Especially in an age of ever-changing technology, needs are always changing. Is there any additional training you'll need for the job you desire?
Another thing that falls under self-assessment is your energy and passion for what you do. You're likely to get asked during an interview who you are and what you're about. They may also be wondering why you're choosing to make a move to their company. Be ready to answer these questions so potential employers can learn more about why you're a good fit for their company.
Brush up on your interview skills.
It's not enough to just look great on paper. You may do a great job of selling yourself on your resume or LinkedIn profile, but in order to land the job, you've got to nail it in the interview. Example interview questions can be found online from credible sources. You can even find top questions related to your position or industry. Still not comfortable? Find a friend to ask you questions to make sure you're prepared with the best possible answers.
The Bottom Line
Don't waste your time by being unprepared. Treat your job search almost as if it were like another job itself. By getting yourself organized and setting proper goals, you'll be ready to tackle your search effectively.
---
Once you're ready for your first face-to-face interview, check out our post "How To: Dress for Interview Success" to learn how to put your best foot forward.
Click here to view our IT and business job board.
Here at Resolution Technologies, we understand that serving our clients and consultants is what matters most and promise to never lose sight of that! We take the time to understand your individual needs through face-to-face interaction and strive to always make sure your objectives are met. Resolution Technologies is a full-service Information Technology Staffing firm offering flexible solutions for our clients ranging from contract, contract-to-perm, and direct perm placements. Whatever your needs are, we promise to provide unrivaled quality and service.
https://resolution-tech.com/wp-content/uploads/2015/06/CAREER-1.png
800
800
Resolution Technologies
https://resolution-tech.com/wp-content/uploads/2014/04/logo.png
Resolution Technologies
2015-08-04 13:16:18
2015-09-24 15:39:07
5 Tips for Beginning Your Job Search