Hot Jobs: Week of June 20th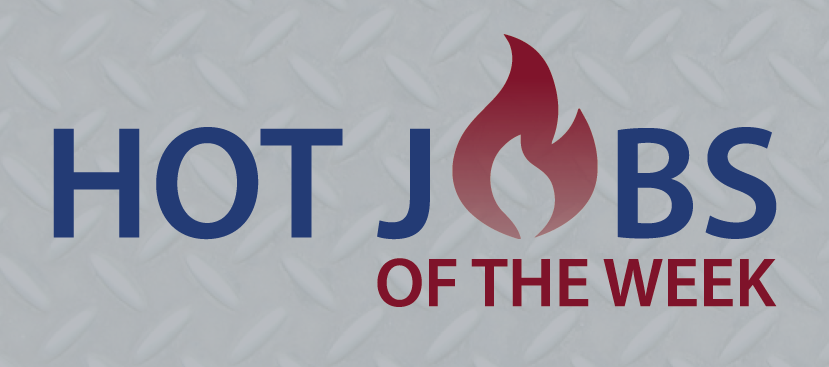 This week, we're featuring positions in Atlanta and Nashville for our "Hot Jobs of the Week" spotlight. If you see a job that interests you and fits your skills and expertise, click the link below to learn more about the position and apply.
Solution Architect— Atlanta, GA

Responsible for understanding technical architecture requirements and restraints, identifying and documenting audio and data sources that will contribute to the solution, identifying new integration features and coordinating with software engineers
8+ years experience designing, deploying and supporting enterprise software applications, experience with SQL queries, functions and procedures, and experience with security and encryption fundamentals (SSL/TLS, SSH, PGP) and web technologies (ASP.NET, XML, XSLT)
Senior Oracle DBA— Atlanta, GA

Responsible for establishing and managing RMAN backup and recovery strategies, supporting multiple teams, coordinating and communicating with others, and using appropriate tools to resolve performance problems
5+ years experience supporting a large, complex IT infrastructure, experience with Netbackup, Tivoli, OEM, experience on OS platforms (LINUX, UNIX, AIX)
Solution Engineer— Atlanta, GA

Responsible for configuring and deploying integration components of customer implementations, producing system/integration design documents in consultation with internal stakeholders, discussing product architecture and configuration
1-3 years experience deploying and supporting enterprise software applications, experience documenting system designs and deployment plans with Microsoft Office applications, experience with security and encryption fundamentals (SSL/TLS, SSH, PGP)
Windows Engineer— Atlanta, GA

Responsible for troubleshooting across all platforms within the data center, monitoring and maintaining Software Platforms, monitoring and maintaining hardware platforms, and building both servers and systems
5+ years Senior Windows technical experience, experience with SAN and with file system sharing and data transfer techniques
Java Developer— Nashville, TN

Responsible for translating user requirements into well-defined software, developing and maintaining custom software applications, testing developed software to minimize errors, and following the approved software development life cycle
5+ years experience as a Java developer, experience with web-based Java development, open-source frameworks (Spring, Hibernate), relational database systems (Oracle, DB2) and message brokers (MQ)
If you are interested in any of the above jobs, please click here to sign up on our website for more information.
---
Here at Resolution Technologies, we understand that serving our clients and consultants is what matters most and promise to never lose sight of that! We take the time to understand your individual needs through face-to-face interaction and strive to always make sure your objectives are met. Resolution Technologies is a full-service Information Technology Staffing firm offering flexible solutions for our clients ranging from contract, contract-to-perm, and direct perm placements. Whatever your needs are, we promise to provide unrivaled quality and service. 
https://resolution-tech.com/wp-content/uploads/2015/06/company-4.png
800
800
Resolution Technologies
https://resolution-tech.com/wp-content/uploads/2014/04/logo.png
Resolution Technologies
2016-06-22 10:46:16
2016-06-22 10:46:16
Hot Jobs: Week of June 20th